Welcome!

Welcome to Ohio Promotional - a division of AOK Marketing!

Please click on one of the categories to the left to start your search for promotional products!

Or if you prefer, please get in touch with us and we would be happy to source product for you:

AOK Marketing
Dave Burnett
1.888.566.2577 x 222
quotes@ohiopromotional.com


Featured Item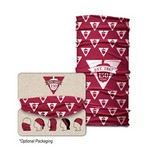 Custom Seamless Multifunction Tube
Random Samples Not Available. Contact Your Rep For Virtual Samples. Use As Scarf, Neck Warmer, Face Mask, Eye Mask, Head Band, Beanie, Hair Band, Hair Scarf, Scrunchie, Wrist Band, Etc.... Seamless, T...